Shop
>
3000mg Full Spectrum CBD Tincture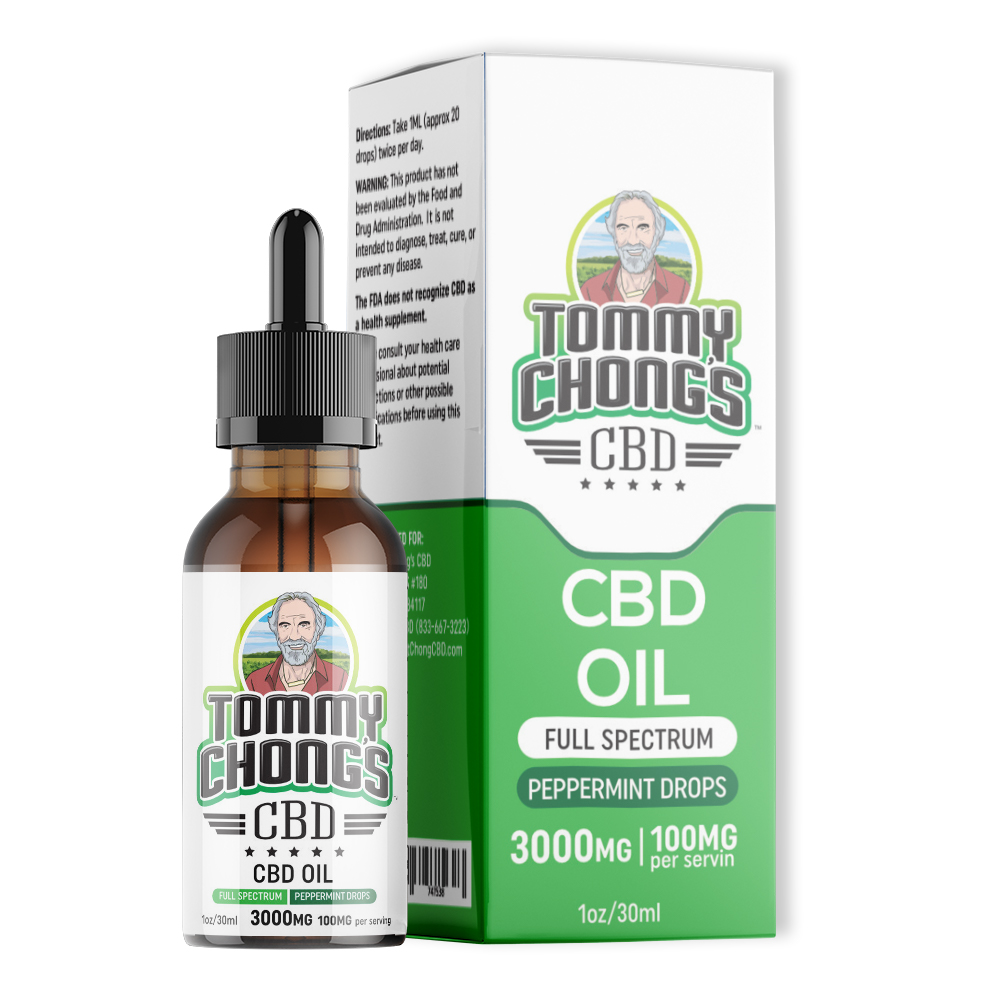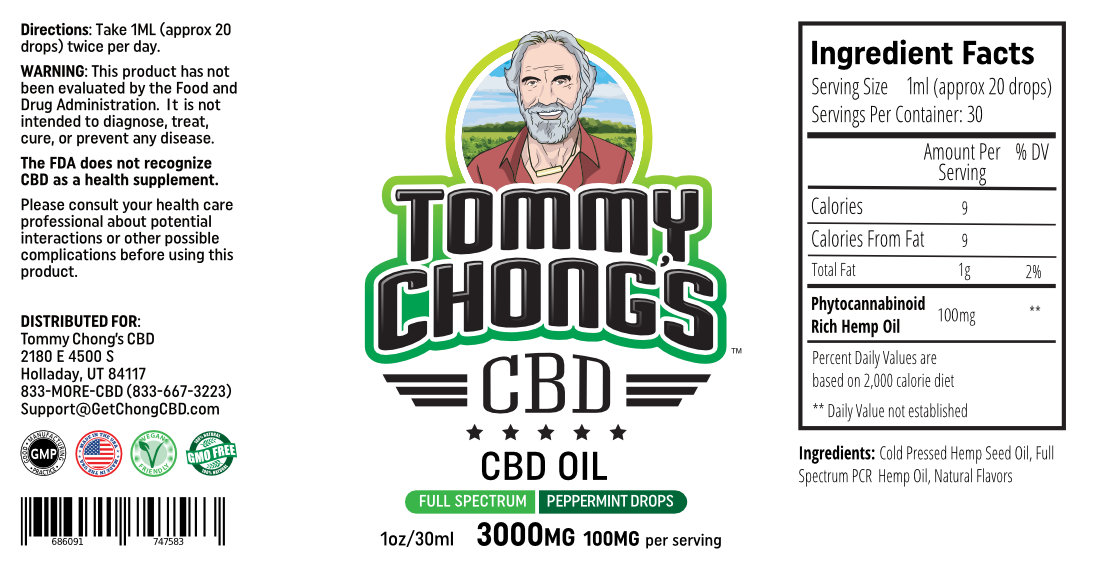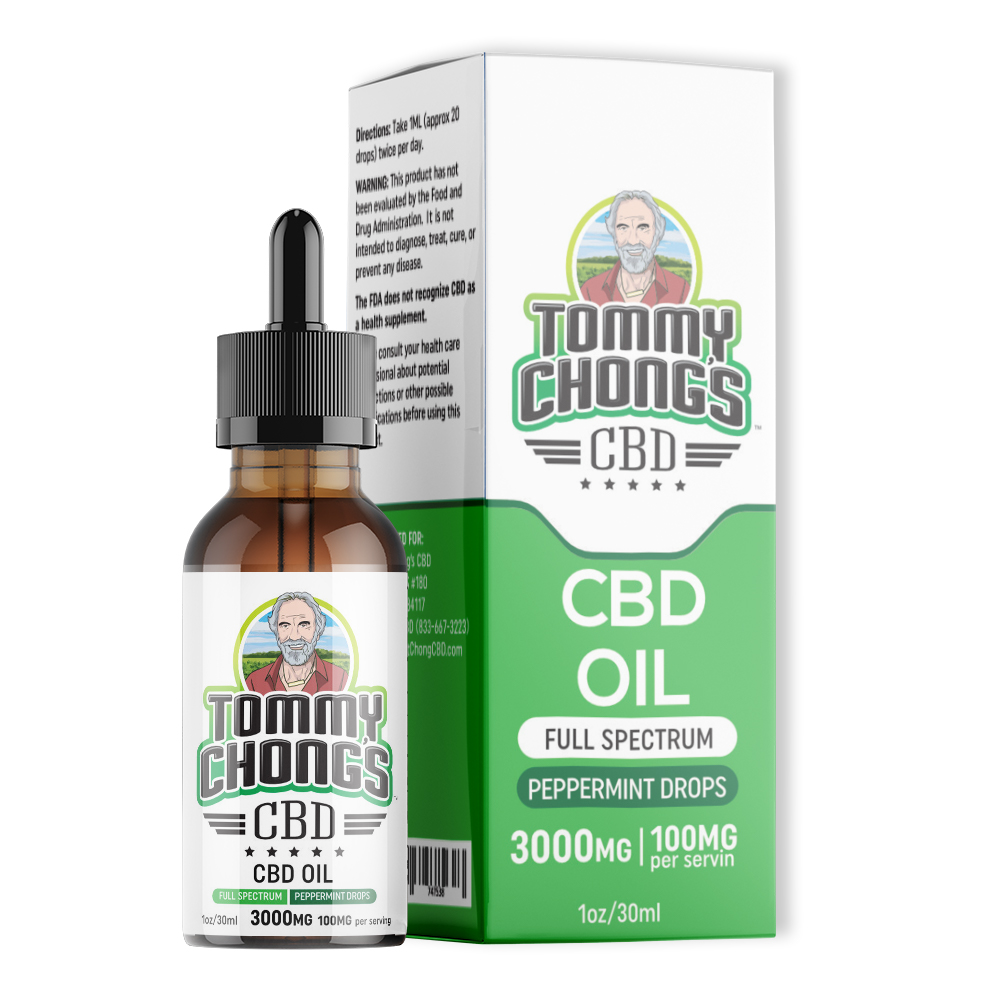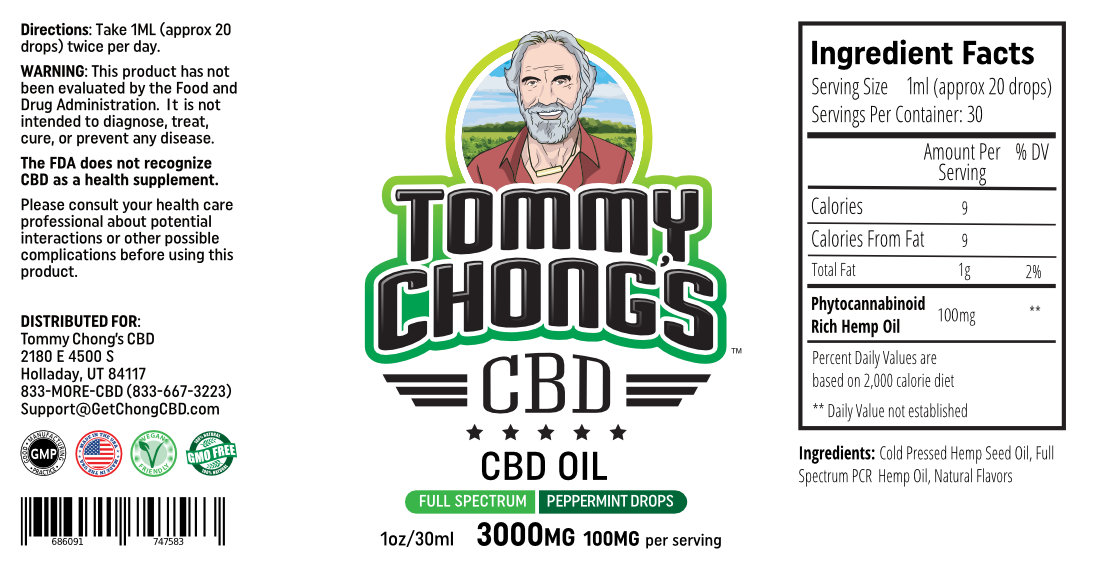 Tommy Chong Has Been Featured On

3000mg Full Spectrum CBD Tincture
$69.95
Size:
30 servings
per container

Total CBD:
3000mg
per container

Type of CBD:
100% Full Spectrum
Hemp Derived CBD**
Tommy Chong's CBD tinctures are made only from full-spectrum, hemp derived, CBD extract and hemp seed oil.
Read more....
Made From 100% American Grown Hemp
Full-spectrum blend of active cannabinoids to experience the full power of the "entourage effect"
3rd Party Lab tested to guarantee purity, potency and safety
Guaranteed Less than 0.3% THC content to "heal without the high"
Gluten Free
GMO Free
Soy Free
Add To Cart

Tommy Chong Has Been Featured On

Who is this for?
For those who want to experience the amazing benefits of CBD in an easy-to-use, liquid form.
Unlike its cousin THC, CBD is not intoxicating or psychoactive. So it helps to heal without the high.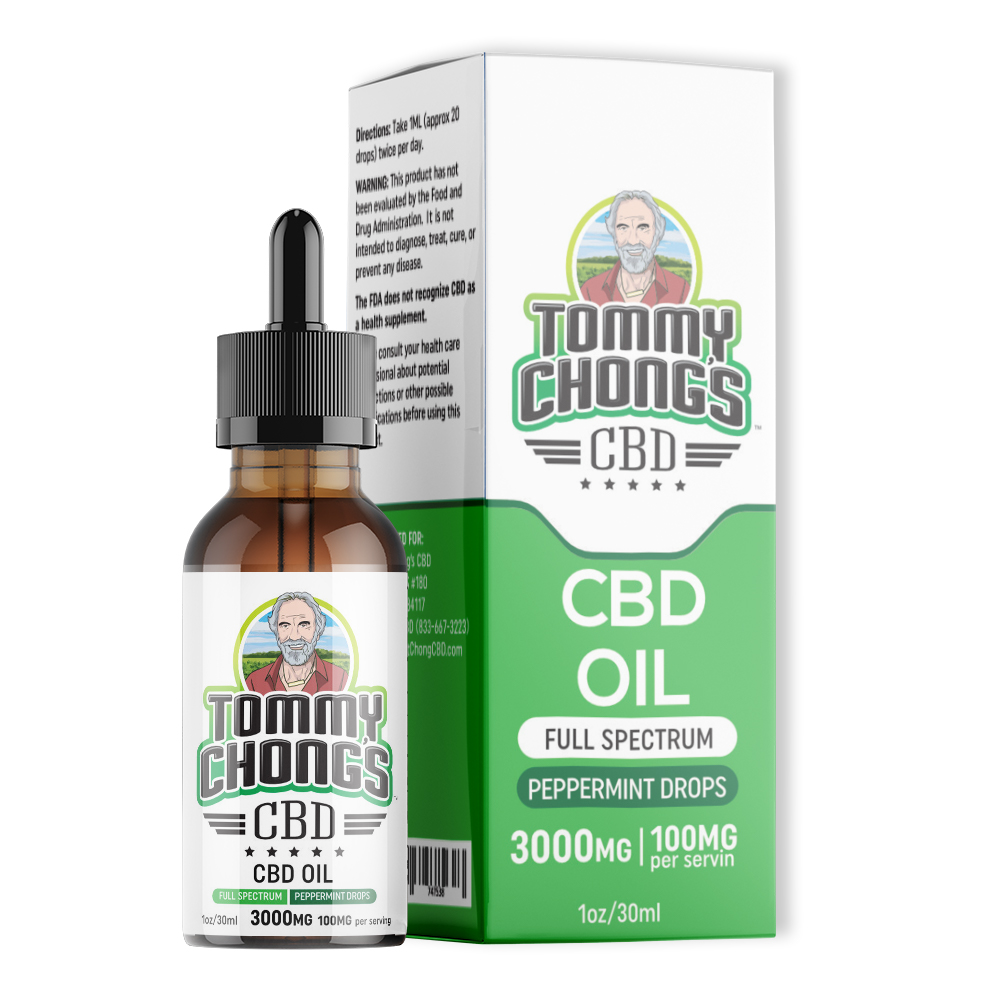 It can be used to help naturally calm different issues people face in their day-to-day lives, and research shows it aids in:
It also has antioxidant properties as well to keep your body and mind in tip top shape.
Shop Now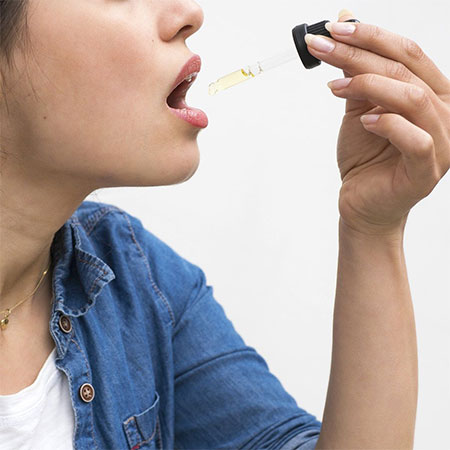 How to Use:
Use the dropper attached to the bottle lid to place 20 drops under the tongue.
Size
30 servings per container.
Type of CBD
Dose
Testing Process
What Sets Us Apart
Shop Now

2.6 Million Followers On Instagram

These statements have not been evaluated by the Food and Drug Administration. This product is not intended to diagnose, treat, cure, or prevent any disease.