Captain's Choice CBD For Pets
From Our Family to YOURS… Captain's Choice CBD For Pets!
Relief your pet will love!
750MG of Pure Full Spectrum CBD (Including a trace amount of THC, so hopefully sparky doesn't have any drug tests coming up…) wrapped in an all-natural beef and bacon flavor your pets will enjoy so much, they'll beg for more.
Tommy Chong's CBD is dedicated to bringing relief to every member of the family, and with Captain's Choice, that now includes our four-legged fur babies.
Tommy Chong Has Been Featured On


Tommy Chong's CBD is sourced from the best hemp plants in America and carefully extracted using only the gentlest and purest methods. Then it is scientifically formulated and blended into the most unique hemp-based products on the market designed to support optimal health in every part of your body, morning, noon and night.

Morning
Our Good Vibes Products prime your body and mind to tackle the day ahead.

Afternoon
Our Balms, Tinctures, Softgels and Gummies are intended to give you the perfect mid-day pick-me-up whenever you need it most.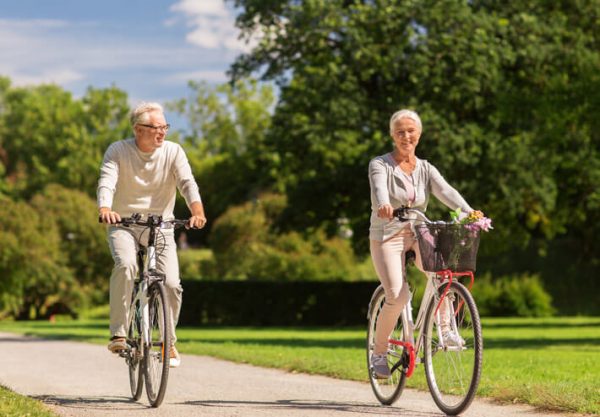 Evening
Our Nice Dreams Products are designed to help you have the best, most restorative sleep of your life.
We're not so different from our furry friends as they age.
I've noticed as my dog (& best friend), Captain, has gotten older, he's dealt with the same things that us humans often talk about: slower to get moving, painful, nagging joints & muscles, less energy, etc…
Naturally, my first thought was to give my own Good Vibes CBD to Captain – just like the thousands of customers who use my CBD for the same issues.
So I asked Dr. Clark if it was OK to give him some Good Vibes, with the nano CBD.
Dr. Clark Said No…
Because some of the ingredients just aren't recommended for pets.
"However, the full spectrum stuff should be great for Captain," he said.
The only problem was, Captain didn't like the taste.  Captain is a picky eater… (More like a cat…) And the flavor didn't work for his delicate canine pallet.  — Funny, I caught my last dog eating out of the cat box. But Captain is more "refined" I guess.
So Dr. Clark sent me a bunch of new flavors to try out – specifically formulated for dogs – and THIS is the flavor Captain liked best.
And that's why it's "Captain's Choice".
(If Captain likes it, we bet your dog will LOVE it too… or your money back.)
Since giving this to Captain, it's like having my pup back again… except I'm not cleaning pee off the carpets all the time!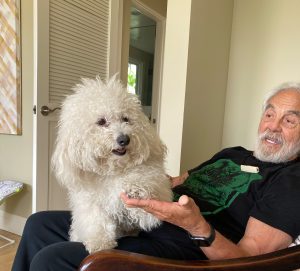 So if you hate seeing your pet struggle with arthritis, anxiety, or discomfort from injury or aging…
Captain's Choice is our solution to providing natural, powerful relief, so your dog is comfortable and happy. And seemingly aging in reverse.
It's also…
Made From 100% American Grown Hemp
A true, full-spectrum blend of active cannabinoids to let your pet experience the full power of the "entourage effect"
3rd Party Lab tested to guarantee purity, potency and safety
Guaranteed Less than 0.3% THC content to "heal without the high"
Gluten Free
GMO Free
Soy Free
Plus, it's not intoxicating or psychoactive, so it helps to heal your pup without the high. And even though there is a small amount of naturally-occurring THC in Captain's Choice, it's nowhere near enough to make your little buddy search your pantry for the Dorito's…
Yet, it can be used to help naturally calm different issues your pet faces, and research shows it aids in:
Muscle Relief
Calming Nerves
Relieving Stiff Joints
Supporting a Healthy Inflammatory Response
In short, Captain's Choice CBD will keep your pet feeling their very best day in, day out – no matter their age!