Shop
>
Cheech and Chong's Cruise Chews- Full Spectrum Delta-9 THC/CBD Gummies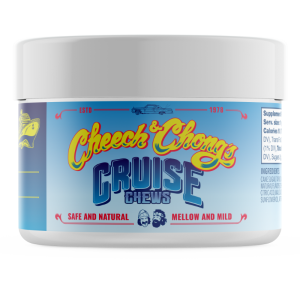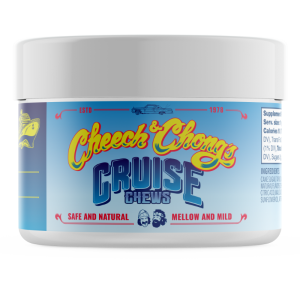 Tommy Chong Has Been Featured On

Cheech and Chong's Cruise Chews- Full Spectrum Delta-9 THC/CBD Gummies
$69.95 $59.00
Size:
30 servings
per container

Total Active Cannabinoids:
30mg of CBD
and 3mg of Delta-9 THC per container

Type of Cannabinoid:
Combination Full Spectrum Hemp
Derived CBD and Delta-9 THC
Truly one of Tommy's favorite products! Cruise Chews are our all natural Delta-9 THC/CBD gummies.
Read more....
Mild & Mellow – No harsh side effects
10:1 CBD to THC, for a safe, smooth ride
No synthetic chemicals – 100% Natural CBD + THC
Safe, fast, and 100% legal
Discreetly shipped direct-to-your-door
Add To Cart

Tommy Chong Has Been Featured On

Who is this for?
For those who want to find lasting relief and the ultimate chill vibes, but don't want to worry about uncomfortable side-effects. These gummies each contain a precision dose of CBD and Delta-9 THC in a convenient and tasty package you can take anywhere, though you'll probably want to be chilling at home for this.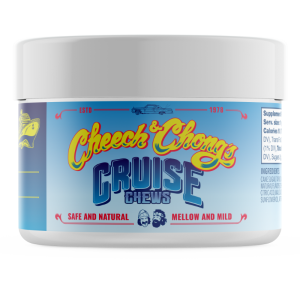 Delta-9 THC and CBD can be used to help naturally calm different issues people face in their day-to-day lives, and research shows they aids in:
This combo of THC and CBD also contains antioxidant properties to keep your body and mind in tip top shape.
Shop Now

How to Use:
As a dietary supplement, take 1-3 gummies daily. Store in a cool, dark place.
Refresh

Take 1 gummy to help maintain a balanced mood*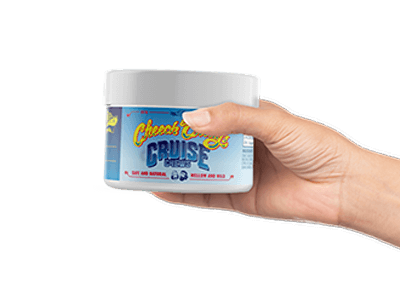 Size
30 servings per container
Dose
Testing Process
What Sets Us Apart
Shop Now

2.6 Million Followers On Instagram

These statements have not been evaluated by the Food and Drug Administration. This product is not intended to diagnose, treat, cure, or prevent any disease.